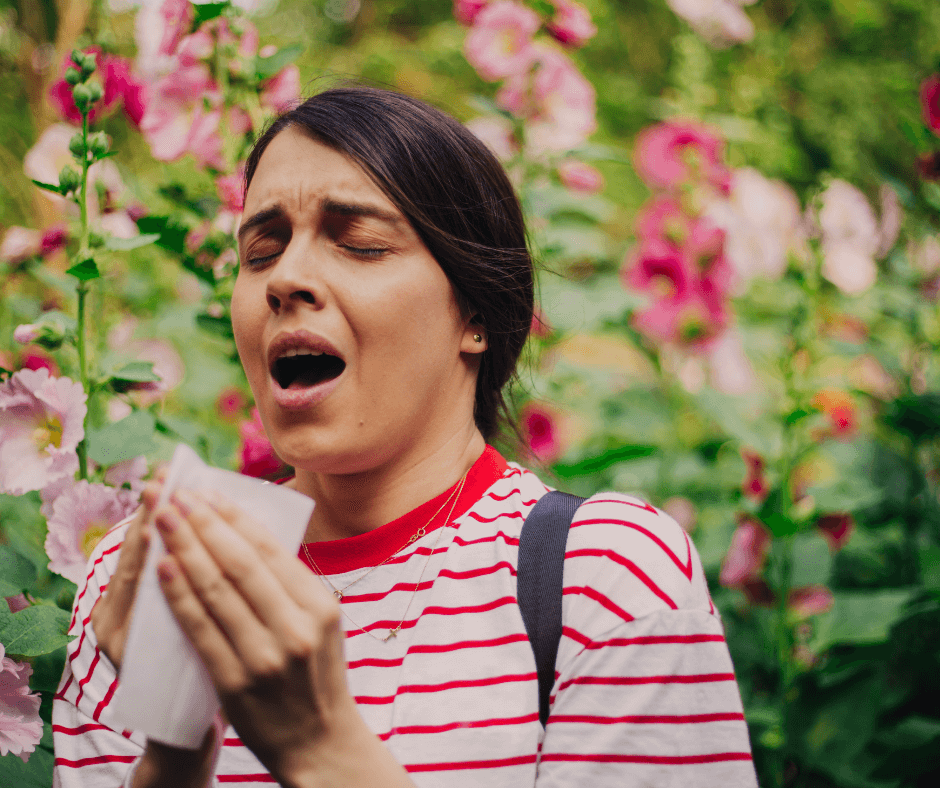 Spring is a beautiful season as the flowers bloom and everything turns green again. However, with these gorgeous views comes pollen, more insects and even mold, which can cause seasonal allergies to flare up.
Sneezing, sniffles and itchy eyes are just a few of the symptoms that might result from seasonal allergies. Urgent care is frequently the first resort for relief when these symptoms become intolerable. Urgent care centers provide a practical and reachable solution for those who want rapid treatment for their allergies.
Patients can get the treatment and medication they need to relieve their symptoms and feel better immediately with the assistance of Modern Urgent Care's skilled medical team.
Urgent Care Treatments for Allergies
Allergies can range from pesky sniffles to more serious throat inflammation. Pollen, pet dander and other irritants flying through the air can cause your body's immune response to activate, even if the substance is not a pathogen. The irritant on its own is harmless, but since your body mistakes it as an intruder, the excess histamine released results in inflammation and itchiness.
To help combat these symptoms and aid the body back to regular functioning, Modern Urgent Care offers a few in-office treatments, including:
Breathing treatments: If allergy congestion has gotten to the point where it interferes with your ability to carry out daily tasks, Modern Urgent Care offers nebulizer breathing treatments. This compressed air treatment vaporizes medication to reduce inflammation and irritation.
Allergy shots: Seasonal allergies are recurring — if you get them once, you will likely experience them again. Modern Urgent Care has allergy shots as a preventive treatment or to treat current symptoms.
Prescriptions: Our urgent care clinic can also prescribe medications to take home, such as eye drops, inhalers or nasal sprays.
A Note About Severe Seasonal Allergies
It's crucial to remember that continued allergy treatment/management should not be replaced by urgent care. A long-term management strategy for seasonal allergy sufferers should be created in collaboration with their primary care physician or allergist.
If you are experiencing swelling in your throat, severe shortness of breath or other abnormal allergy symptoms, please go to the emergency room.
However, for people who require rapid relief from allergy problems, urgent care centers can literally save their lives. Patients can quickly resume enjoying the outdoors without the sneezing and sniffles accompanying seasonal allergies with the proper care and treatment.
Allergy Care Near Manteca, Stockton, and Ceres, CA
Waiting for hours in an emergency room only for a 30-minute appointment can be frustrating. Modern Urgent Care is a walk-in clinic prepared to assist with any and all non-emergency visits. We are passionate about finding adequate and affordable treatments for each patient who walks through our door.
Modern Urgent Care has three locations in California's Central Valley — Stockton, Manteca and Ceres. We are thankful for the community we serve and consistently do our best to help patients feel comfortable in our care.
With Modern Urgent Care, you can enjoy spring in full bloom. Make an appointment up to 20 minutes in advance to hold your place in line and fill out registration forms prior to your arrival. Book your appointment or walk into a clinic near you today!